EURO2012 DLC unofficial patch – released 08/06/2012 
Trailer video : watch and find out more extra stuff


DLC 4.00 + KONAMI Official patch 1.06 compatible
Standalone patch – can use with any patch.
New mode : EURO 2012 in topmenu (instead Copa Libertadores 2012)
League :
EPL, Serie A, Bundesliga, Liga BBVA, Liga Sagres, Eredivisie
2nd Division : Npower Championship, Serie B, Liga Adelante
Face & hair : with have more than 2000 new face & hair
Squad :
Updated lastest EURO squads
Updated lastest transfer
Team :
Update promoted team for EPL, Serie A, Liga BBVA
Bonus : extra team with leagueserver
Total : 450 teams playable
Play Worldcup with 94 teams selectable (without crash)
Added new teams :
National : MACEDONIA,ICELAND, ALBANIA, BELARUS, ESTONIA, INDONESIA, SINGAPORE, LAOS, PHILIPINES, CAMBODIA, BRUNEI, EAST TIMOR, MYANMAR
Club : FC ANZHI MAKHACHKALA,SPARTAK MOSCOW, FC DYNAMO MOSCOW
Kit :
Updated new kit 2012 for : Real, Barca, Arsenal, Chelsea, Milan, Man City, Man U, …
Updated new kit for EURO team
Graphic :
New Exe file with graphic exchange : better detail + no blur + better menu effect + perfomance improvements (work with low PC)
EURO graphic
EURO intro video
Real adboard for EURO
Real EURO Trophy
Real adboard for All Stadium (use adboardserver)
Boots : 81 HD boots (updated some new boots)
Stadium :
Added 8 EURO stadiums + bonus HD turf
New EURO scoreboard (instead Copa Libertadores)
Bonus
New Mega Selector Tool v1.0.4
Gameplay tool 6.4.5

EURO DLC Launcher

EURO Stadium preview (with real stadium board + HD Turf)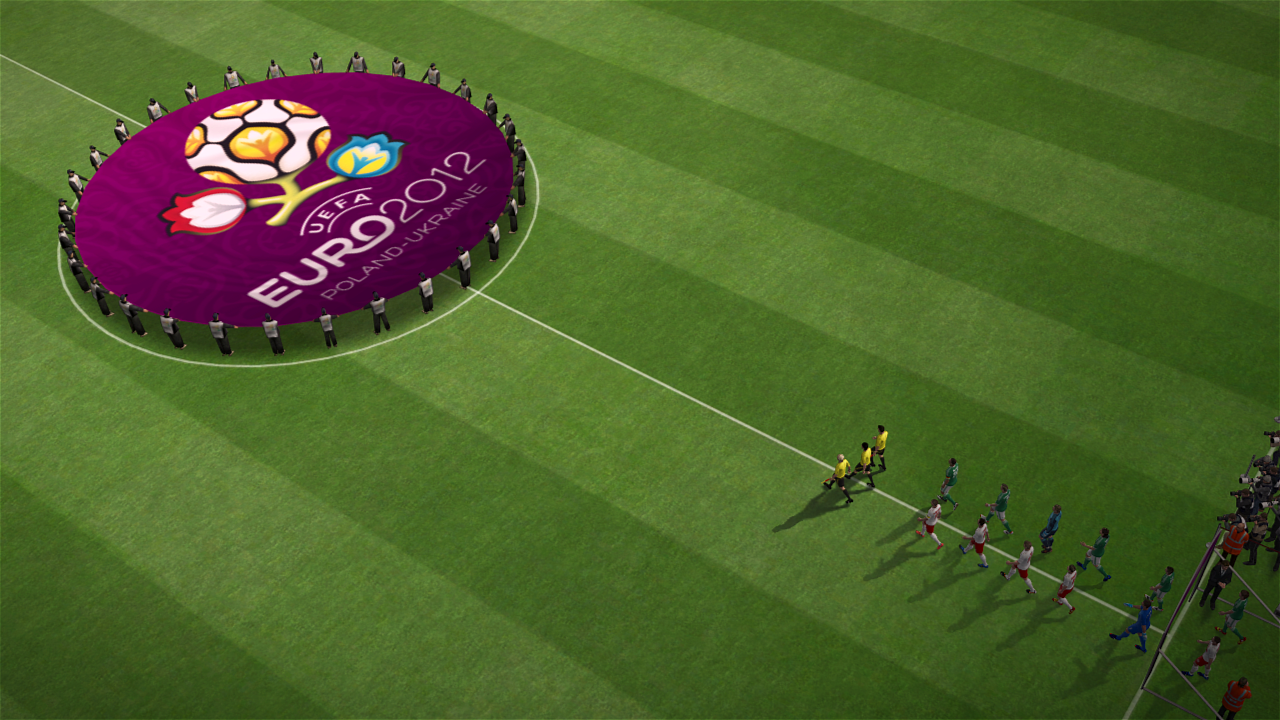 EURO Graphic : Full preview
– Real Trophy
– EURO Menu Icon
– EURO Scoreboard instead Copa Libertadores
– EURO Stadium preview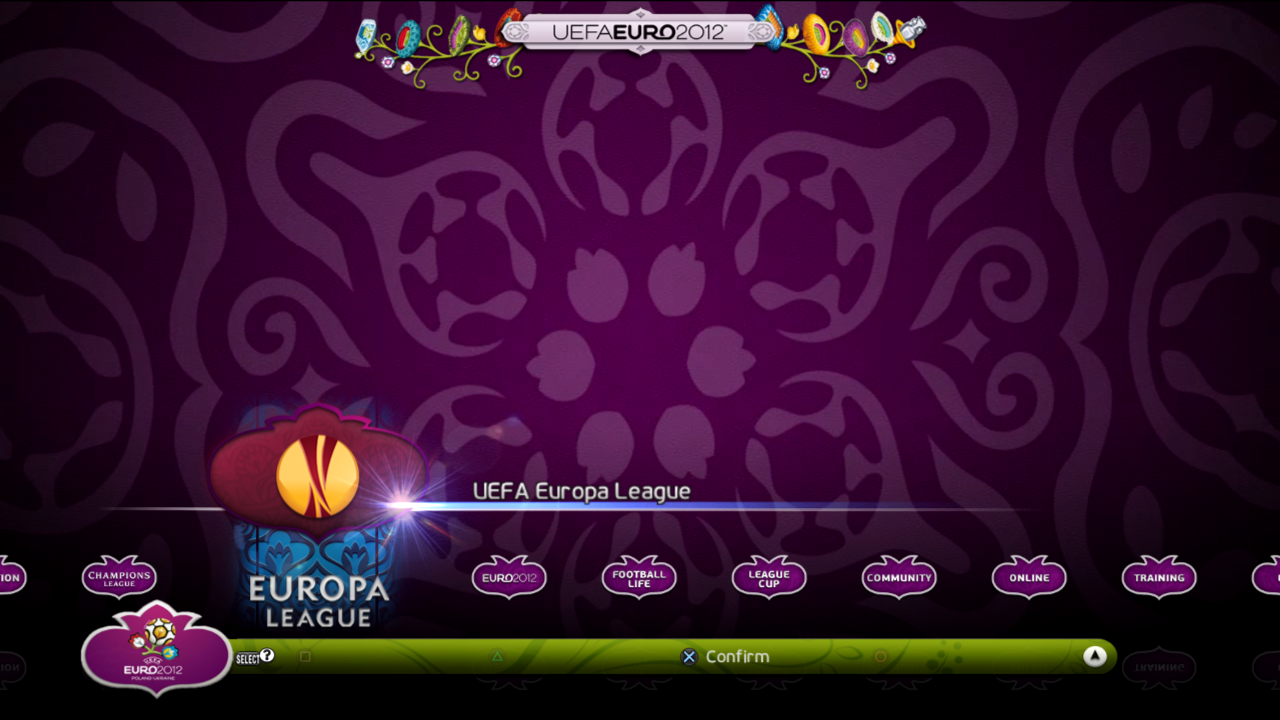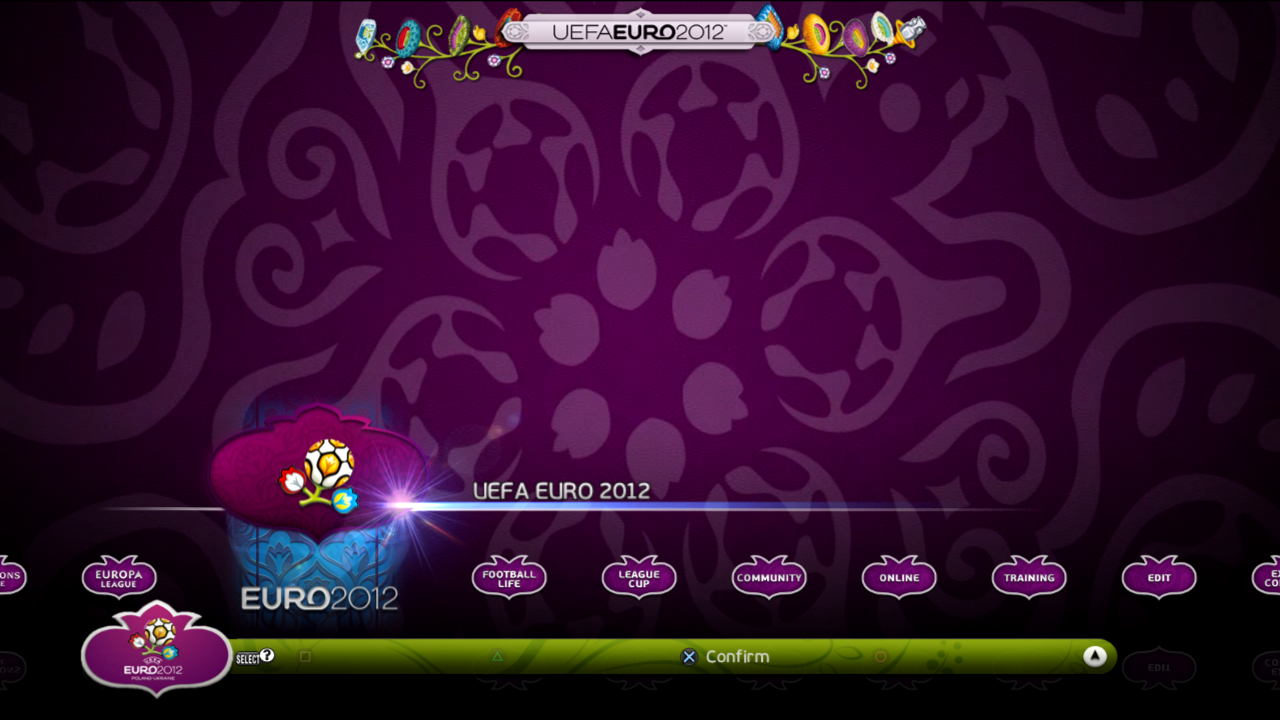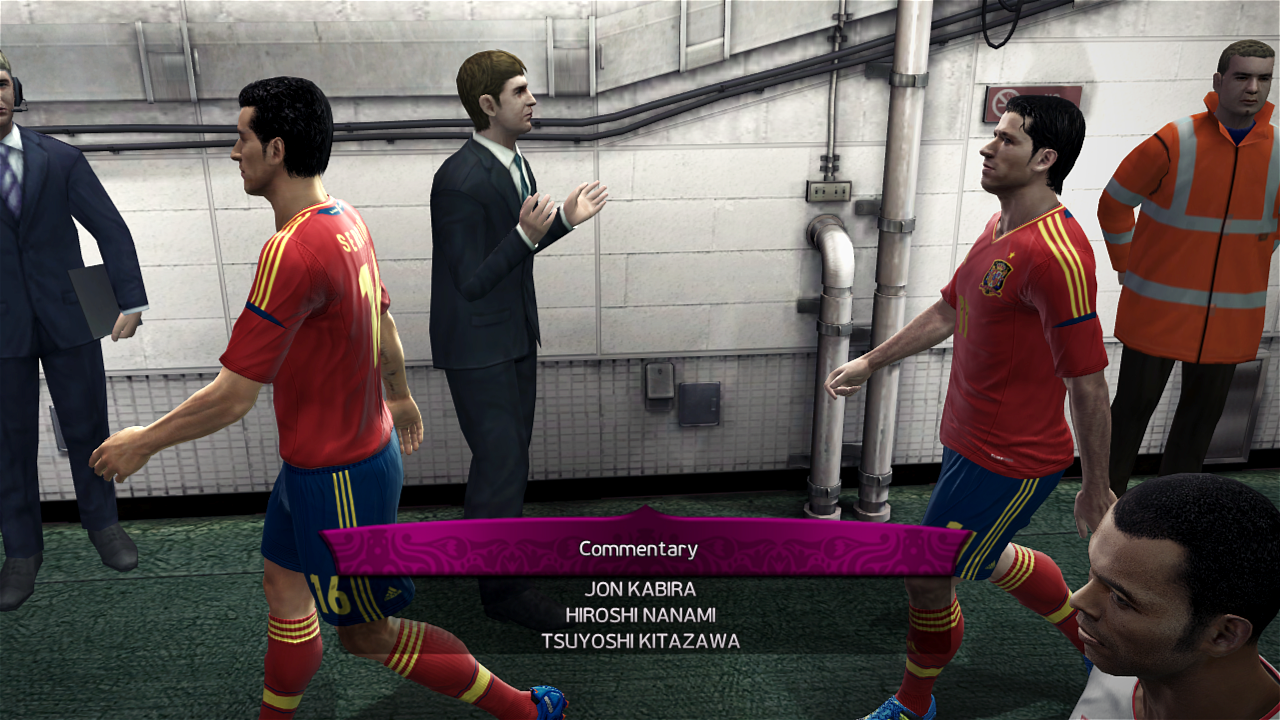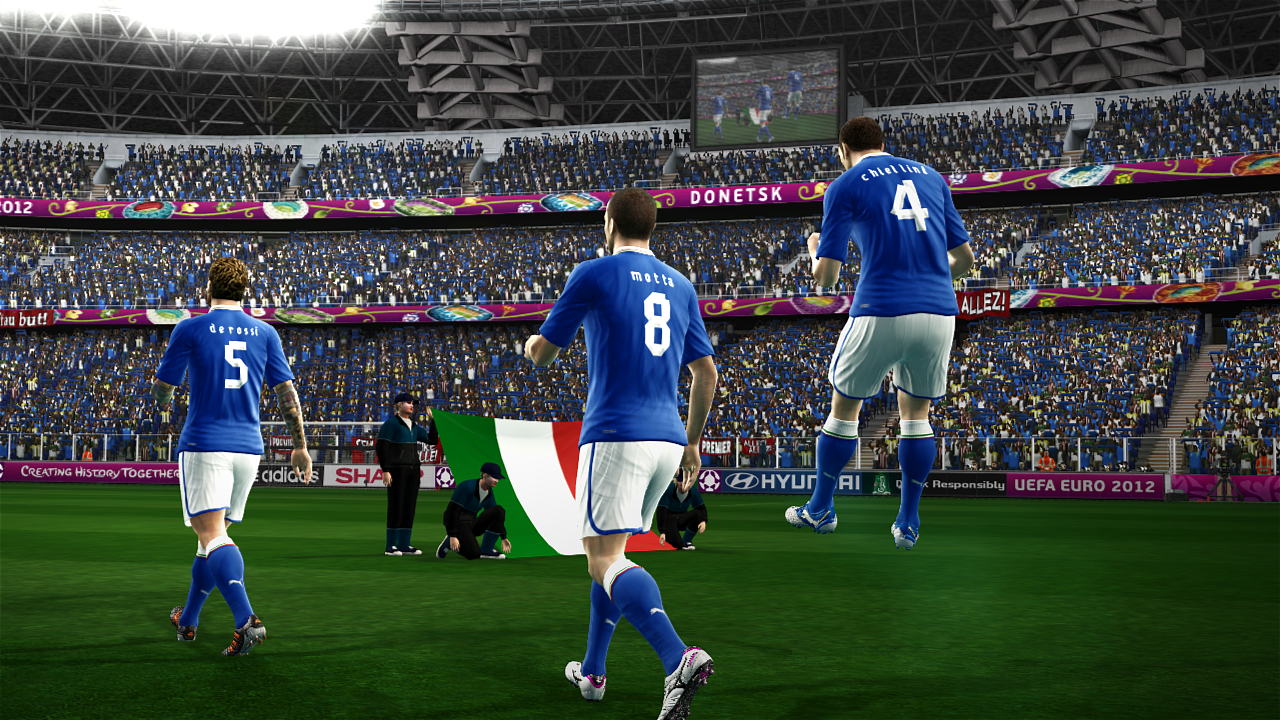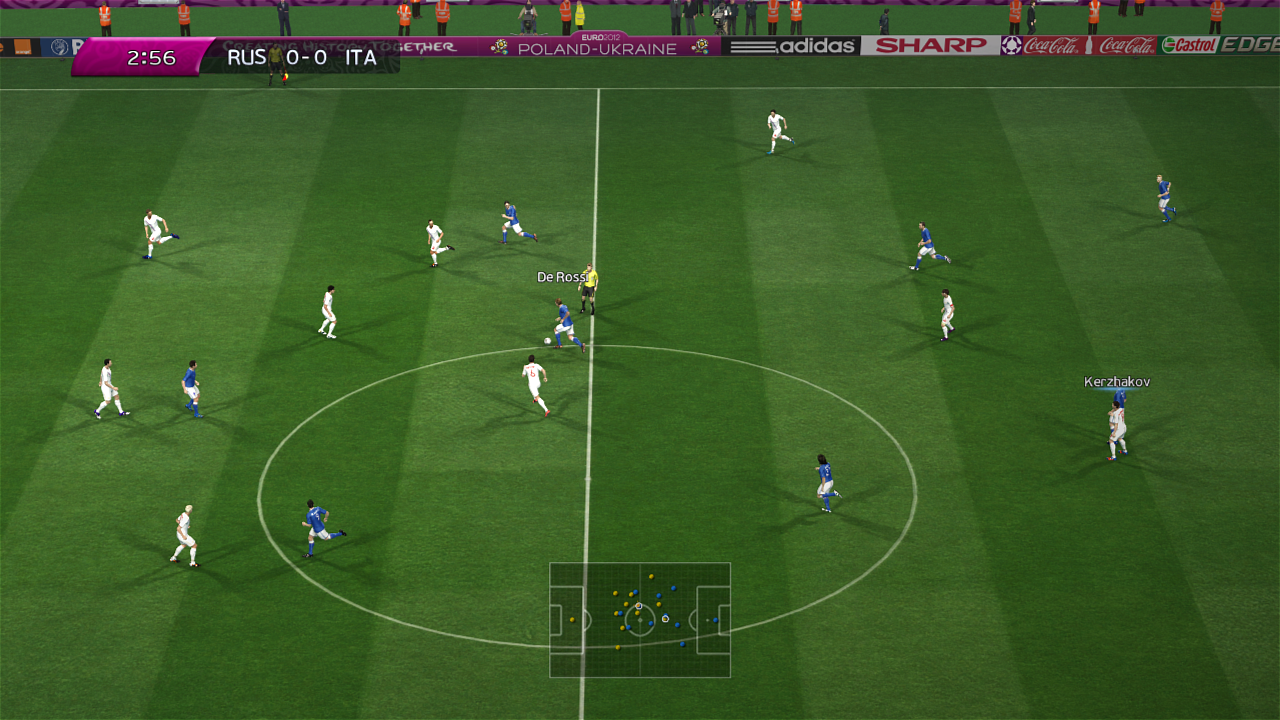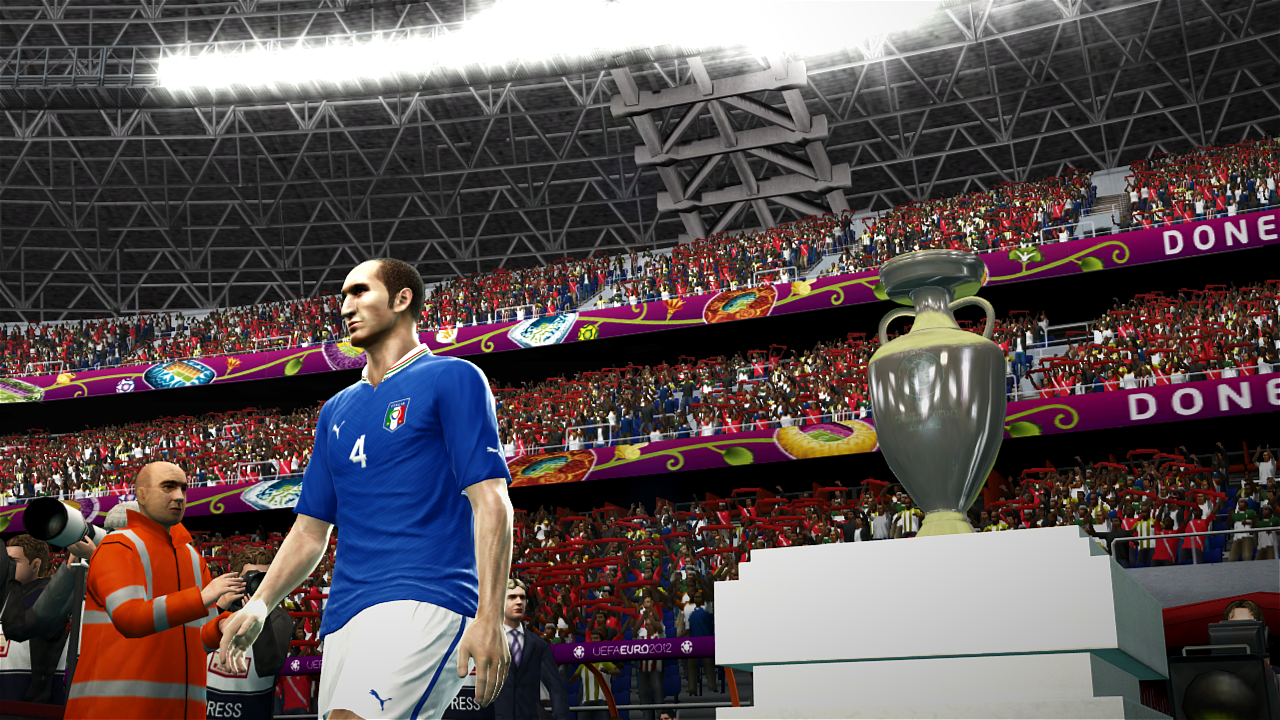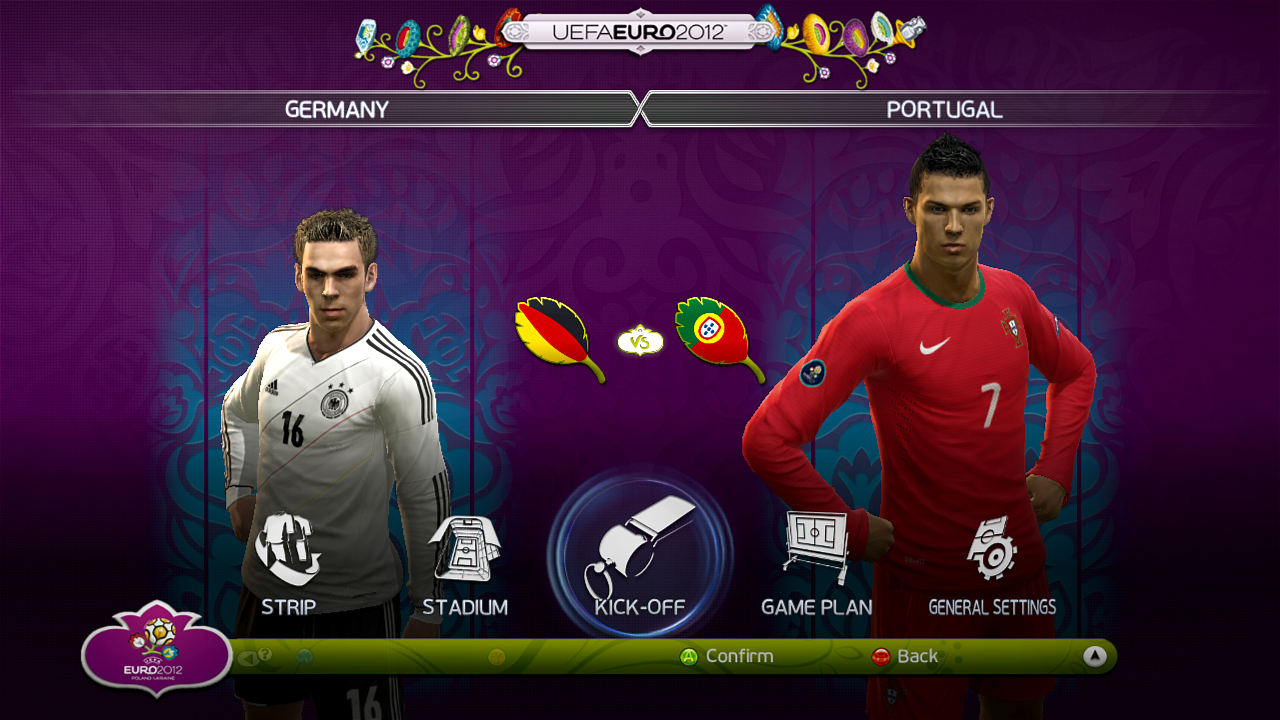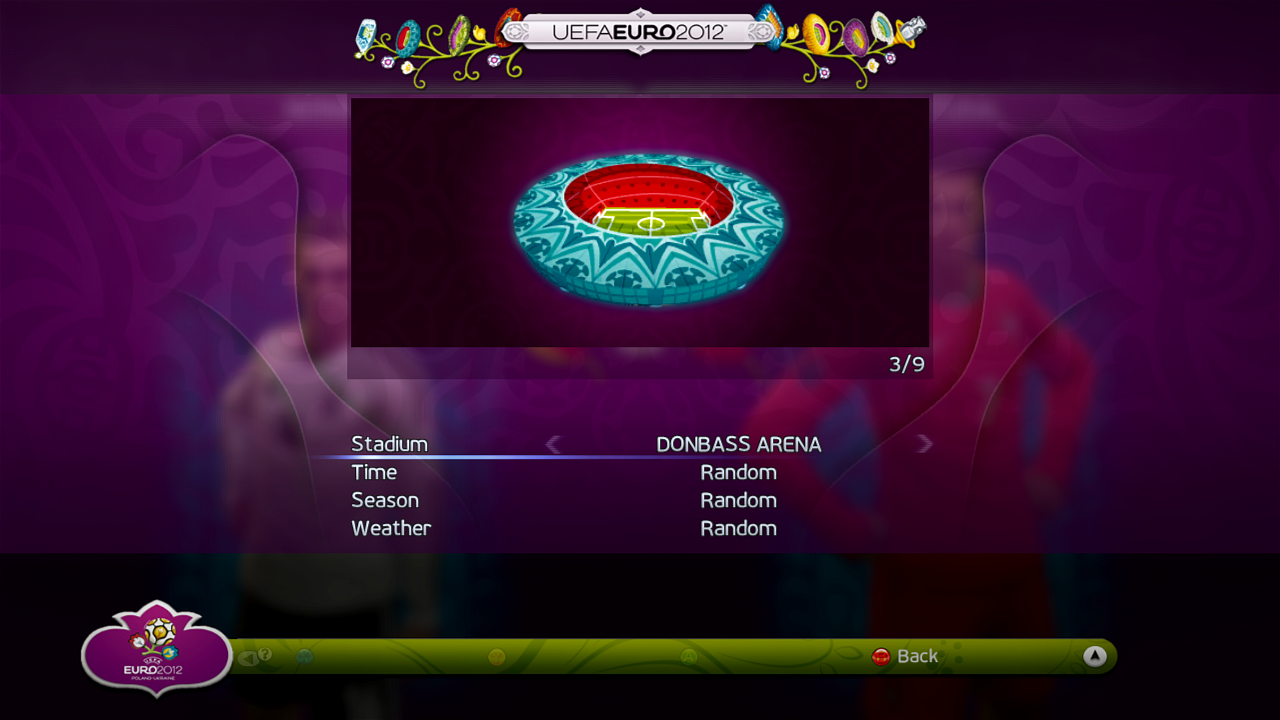 14 parts : 2.57Gb
1. http://adf.ly/9U21m
2. http://adf.ly/9U24L
3. http://adf.ly/9U269
4. http://adf.ly/9U28R
5. http://adf.ly/9U2AO
6. http://adf.ly/9U2CA
7. http://adf.ly/9U3gR
8. http://adf.ly/9U6bR
9. http://adf.ly/9U8Gs
10. http://adf.ly/9UAKp
11. http://adf.ly/9UCBQ
12. http://adf.ly/9UE6A
13. http://adf.ly/9UGDQ
14. http://adf.ly/9U4YQ
Update : fix time bug with Gameplay tool http://adf.ly/9UkNC
——————————————————————————————————————————————————————-
EURO2012 DLC unofficial patch update 1.1 – (released 14/06/2012)


Update formation, lineup for all EURO teams
Update lastest boots & correct assign
Play with 8 EURO stadium in Cup mode (without replace)
Update kits : fixed color & sleeve
Update real EURO replay logo
Add more face & hair
Update transfers for EURO & Normal patch
Update EURO adboard for 8 UERO stadiums
Preview : realistic EURO adboard (center adboard is static, the rest is rotation)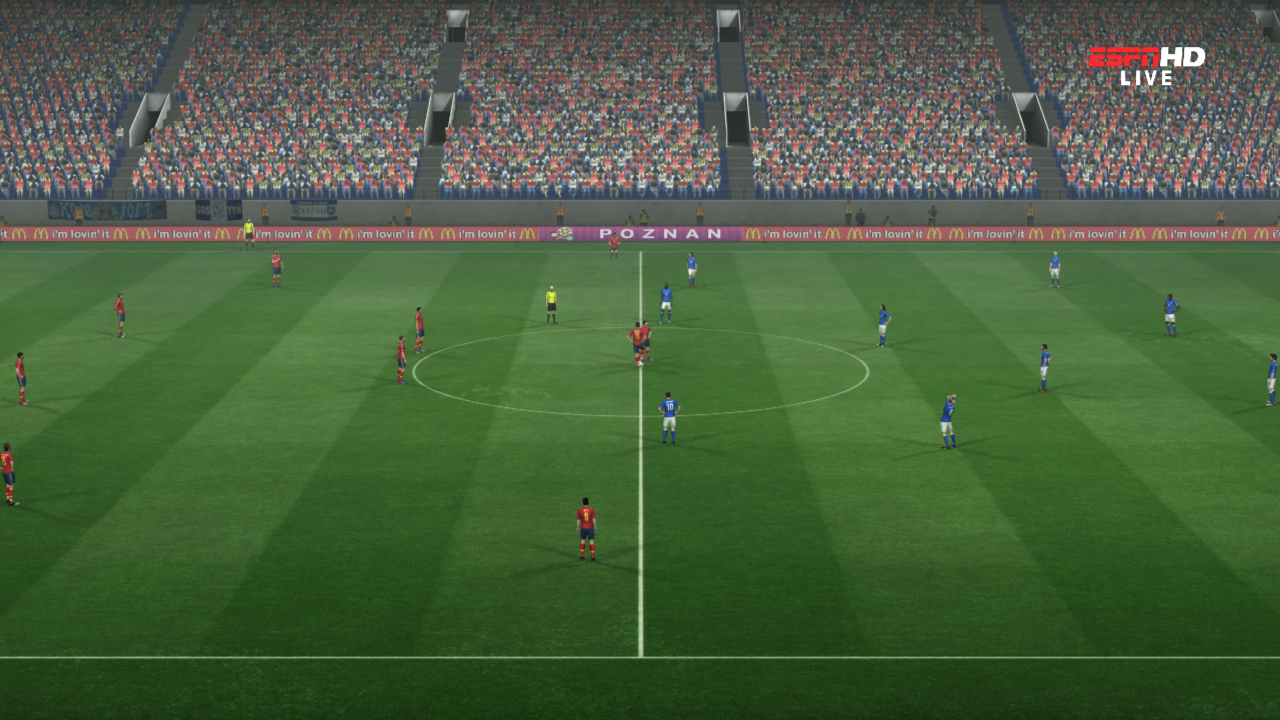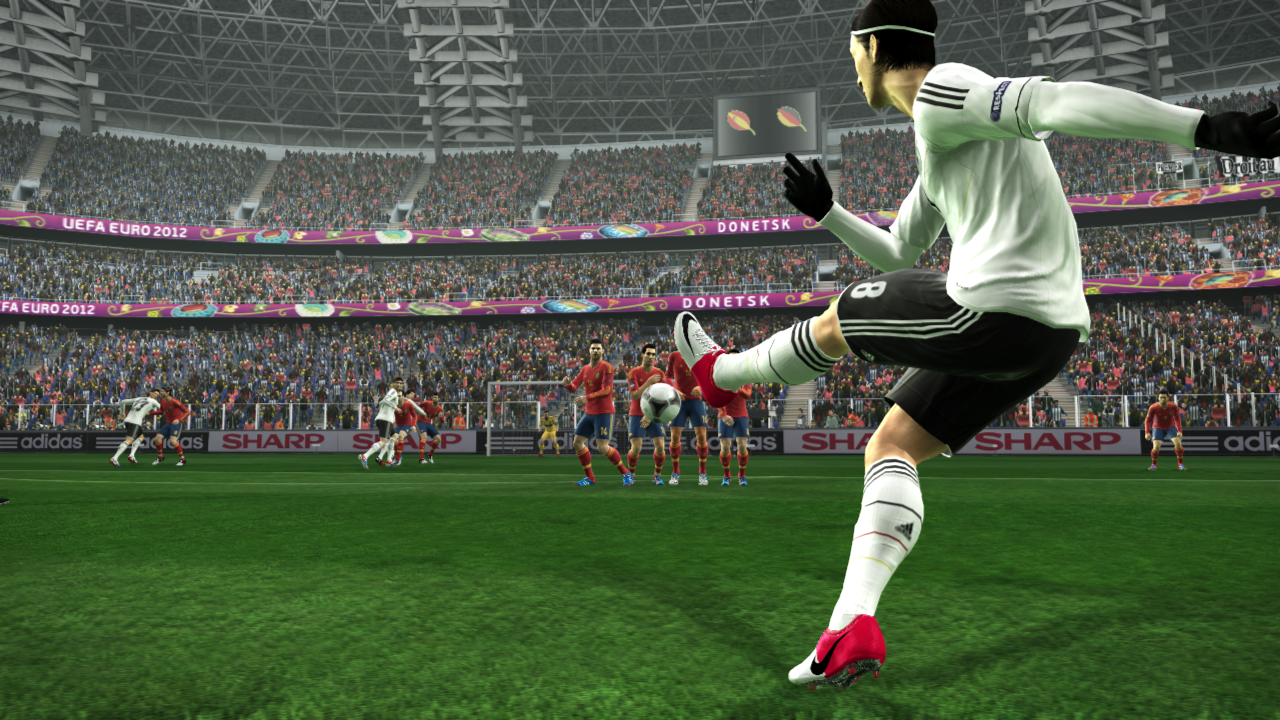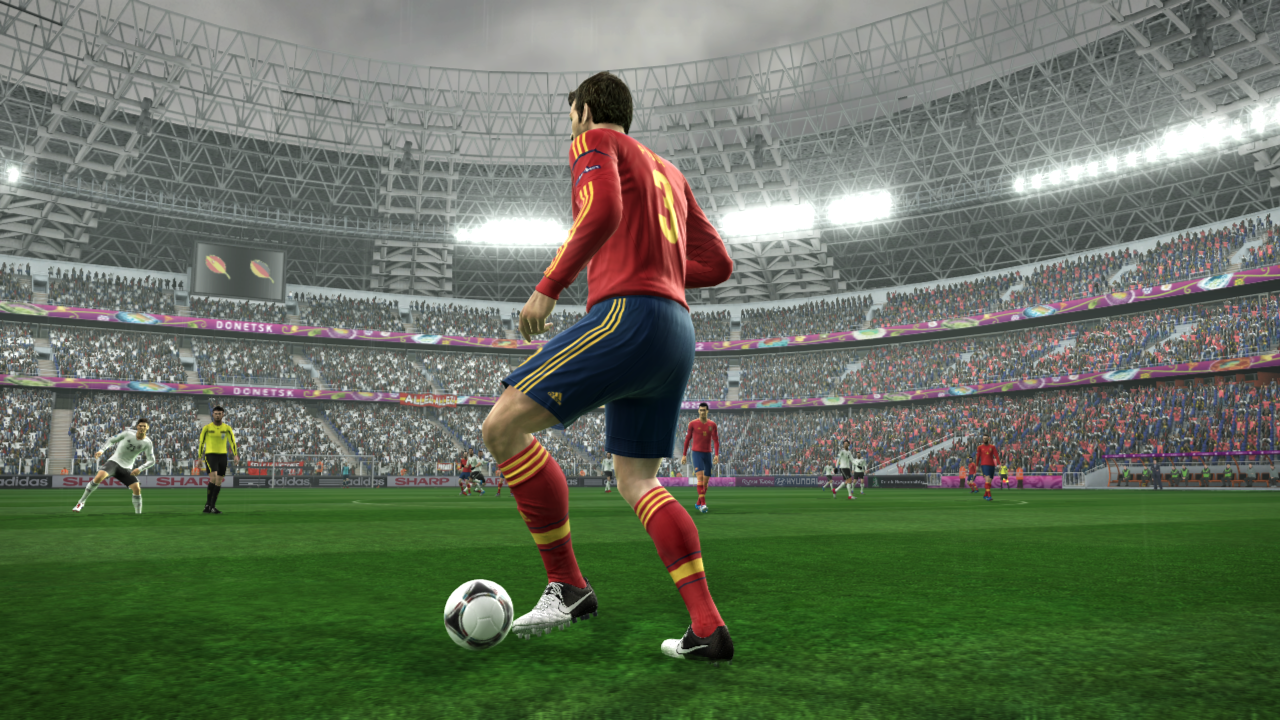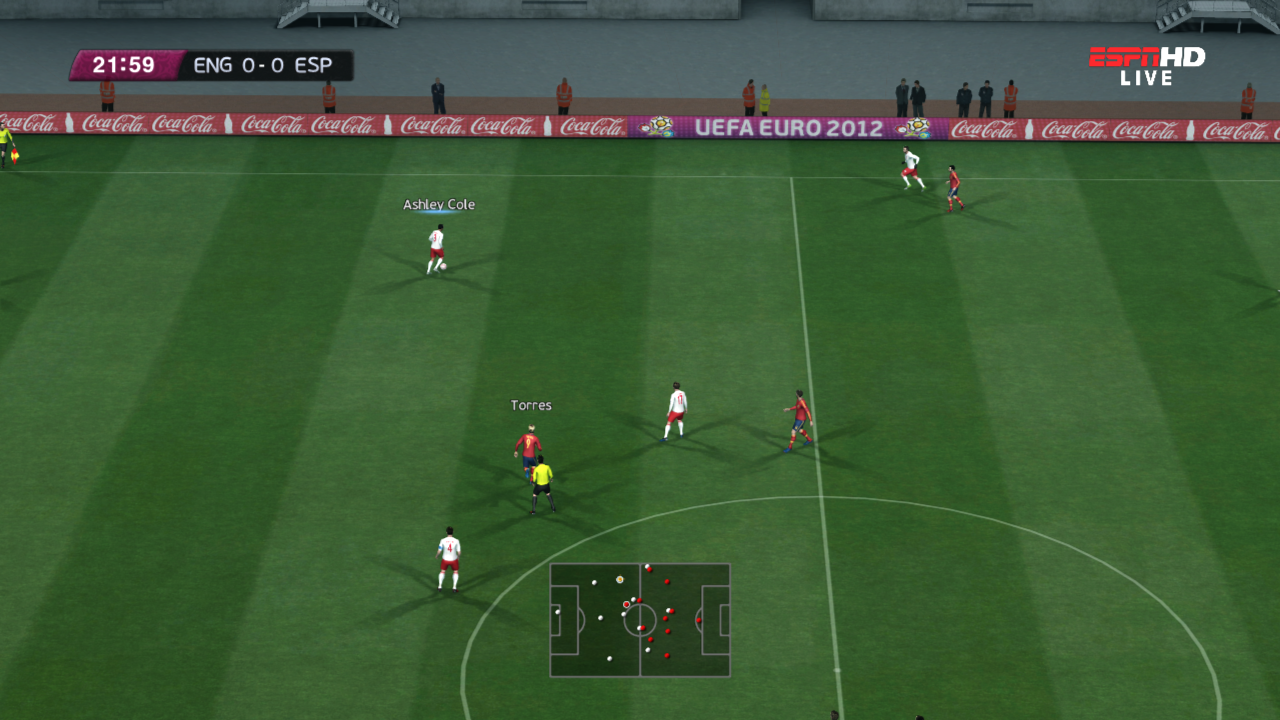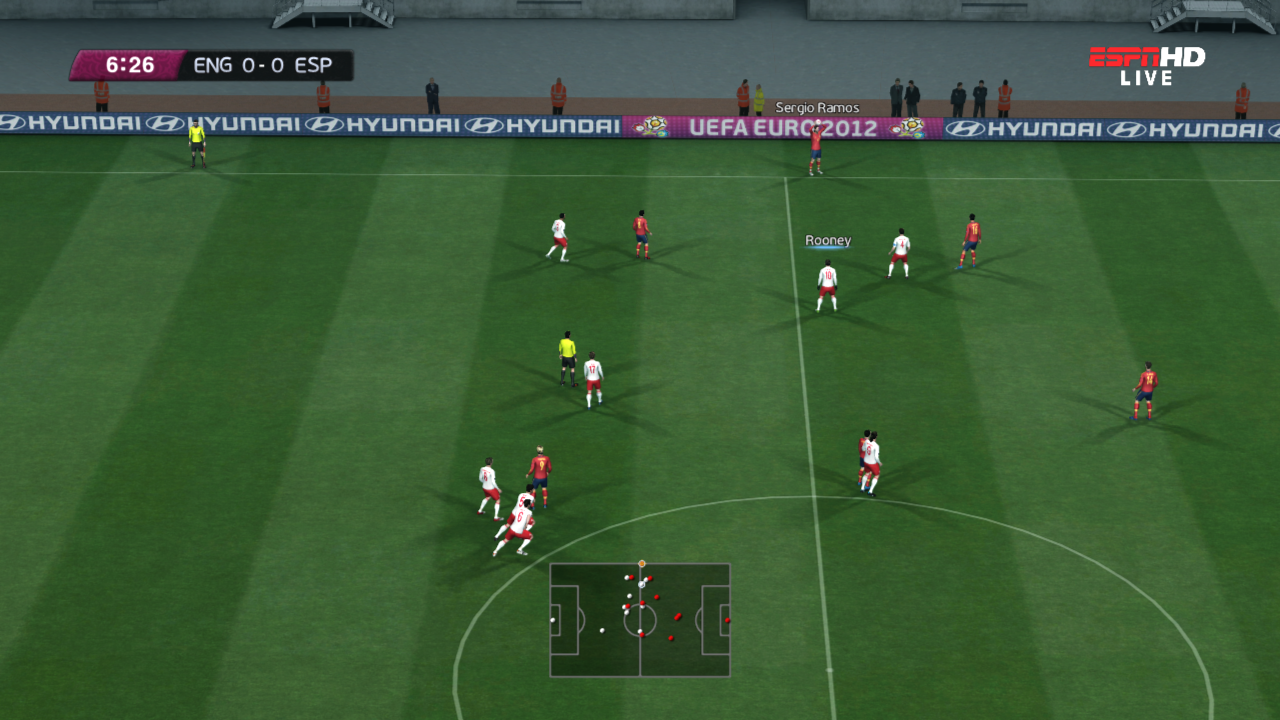 Update 1.1 : http://adf.ly/9gudE
Recommended : Alway Install & Play game with "Run As Administrator"
Note : Update for lastest boots will avaiable in 06/11
——————————————————————————————————————————————————————-
Addon HQ graphic for EURO DLC
Description :
-Graphic exchange addon for EURO DLC patch
-Color correction + HDR + more detail graphic
Recommended :
Use at own risk
Do not try with slow PC – it was optimized for good PC only.
——————————————————————————————————————————————————————-
EURO2012 DLC unofficial patch update 1.2 – (released 20/06/2012)

Updated formation, lineup for all EURO teams
Updated new balls : Adidas le 80, Adidas Tango 12 EURO Final
Updated EURO kits : ENGLAND (white short), Sweden GK, Russia, Czech, Greece
Updated language : Japanese, Germany, Italian, French, Vietnamese
Updated EURO themes for EURO mode
Fixed some small bugs
Fixed squads for Macedonia
Updated HD turfs for Arena Lviv
Updated Gameplay tool v6.4.6 : improved chantserver
Added new kits 2012/2013 : PSG, Rennes, Juventus, …
Added more 100 new faces & hairs
Added new HD gloves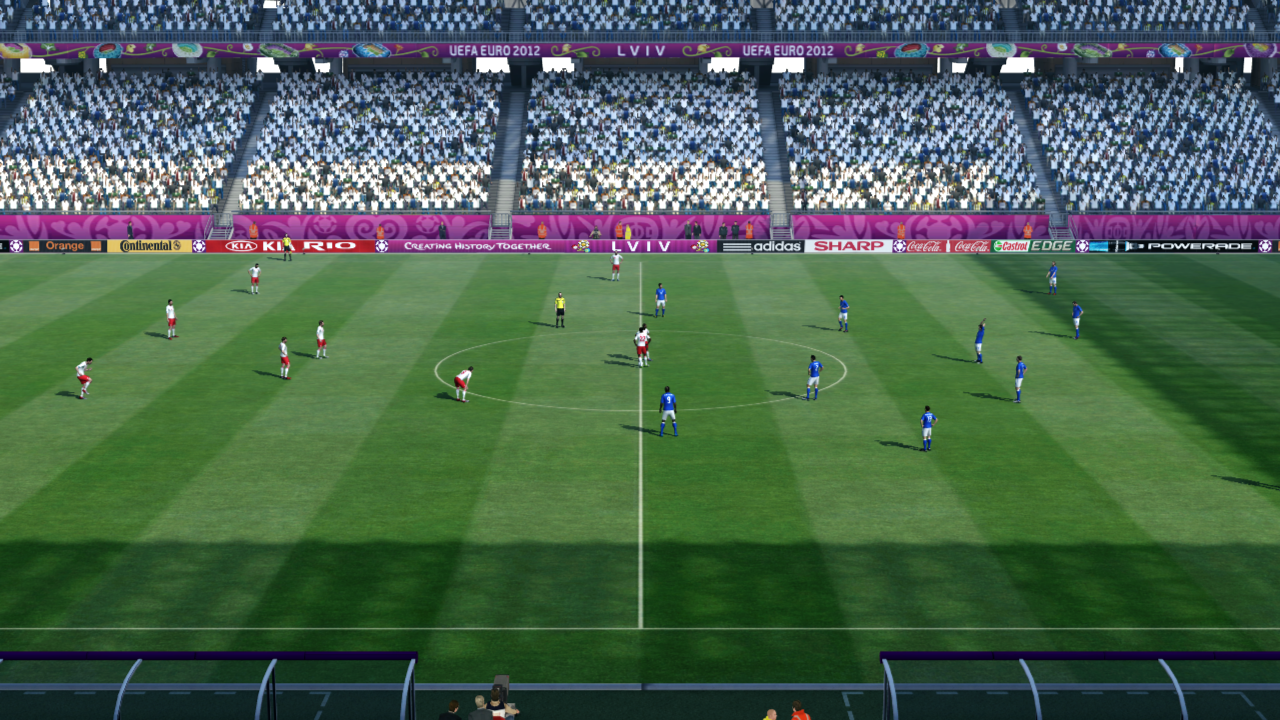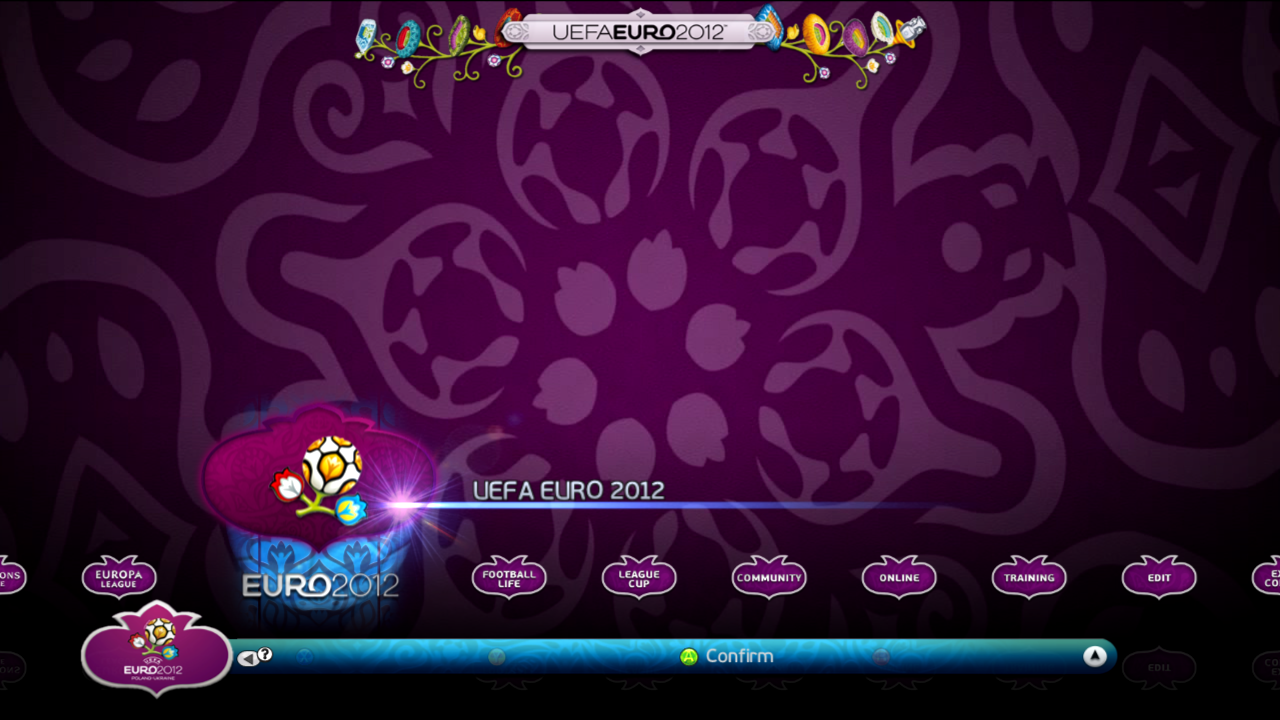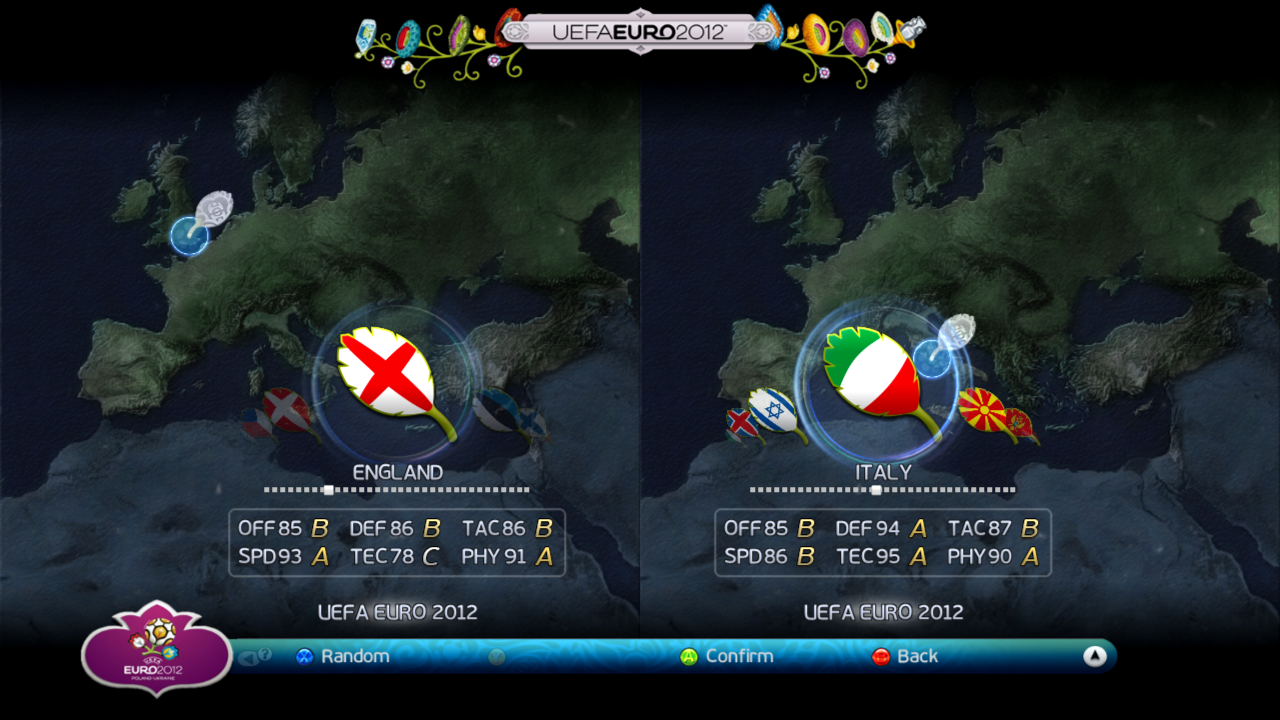 http://adf.ly/9tfzL
Note :
Require EURO DLC patch 1.0 + update 1.1
Disable Antivirus software before install
Alway Play game with "Run as Adminitrator"
——————————————————————————————————————————————————————-
Update non ufficiale by simonezanna
Cambiamenti:
-cambiato il nome della Libertadores in UEFA EURO 2012
-ruoli giocatori resi tutti in italiano
-inserito linea divisioria tra i risultati delle squadre come nella realtà
-inserito logo Rai Sport
Screen:
Download:


Istruzioni: inserire i file all'interno della cartella Pro Evolution Soccer 2012\Euro2012\Euro2012\img
Ci sono due cartelle dt06.img, inserite i file che trovare dentro nella cartella dt06.img in base alla risoluzione del vostro schermo (4-3 o 16-9).
Se volete mantenere lo scoreboard ESPN non sostituite la cartella dt06.img
This post has been viewed 10664 times.